Antivirus software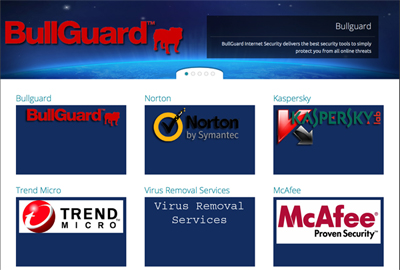 Which Antivirus Software is the best?
That question comes up all the time. Quick Solve Computers was established back in 1997 and that's a long time on the job. In all that time we have seen lot's of brands of Antivirus Software come and go. In that time we have tried more than a few brands too.. After all that time we believe the answer is simply this. There is no "best" antivirus software, but rather it's whats "best" for you.
Do you have multiple machines? Are you looking for pc tune up as well as antivirus, are you looking for something that is full featured and computer speed isn't an issue. Are you looking for something that will just do the job without the heavy overheads on performance. Do you just want it to work? as in set and forget ?
Lots of questions and lots of ways to get confused, well don't panic we are here to help. We can advise on what we feel might be the best product for you and then let you make the choice having been a little bit more informed. Of course we have our favourite but what is good for us may not be for you.
Some of the brands of Antivirus Software we have on offer are Bullguard, Nortons, Kaspersky, Trend and McAfee. If we don't have what you are looking for we can probably get it in, so let's chat.
Prevention is always better than cure and it's a better idea to have some antivirus software installed BEFORE you go playing online, but if the horse has already bolted and you feel you may have a computer virus then give us a call we offer a Virus Removal Service.